Winter Tattoo has men's and women's tshirts, crew neck sweatshirts and zip-up hoodies all printed on AS Colour stock which are now available for purchase either in-store or online.
Stay tuned for more updates, including art prints, original paintings and more merch designs in the future.
We are currently only shipping to New Zealand from the online store. If you are overseas and wish to make a purchase, please contact us.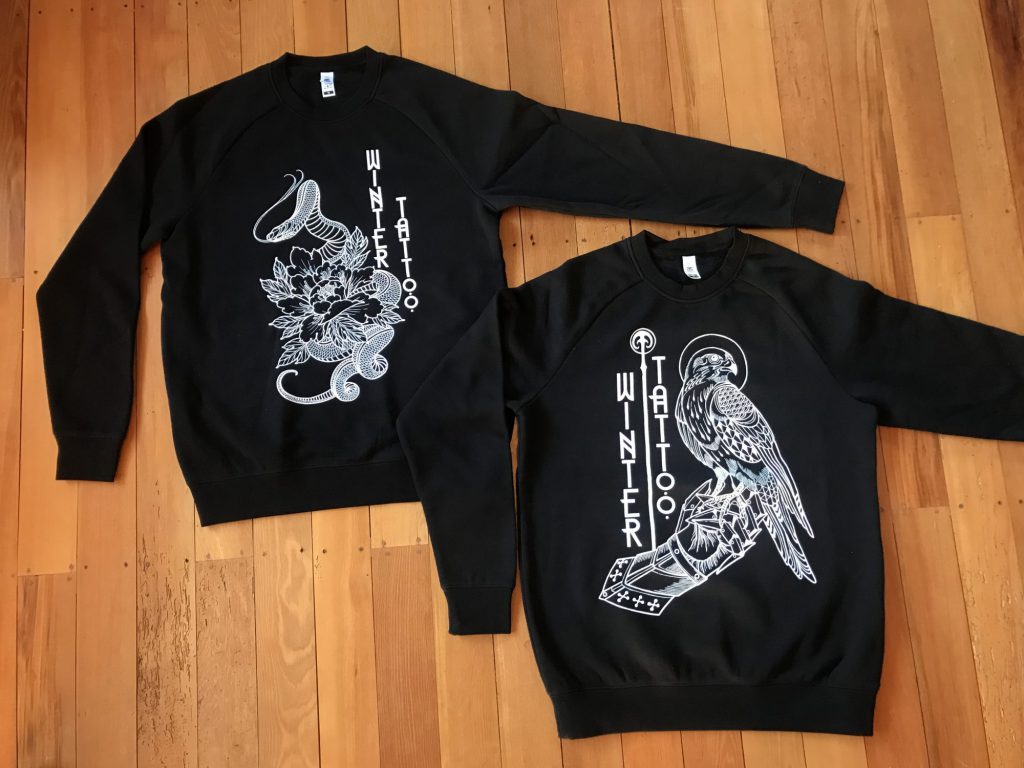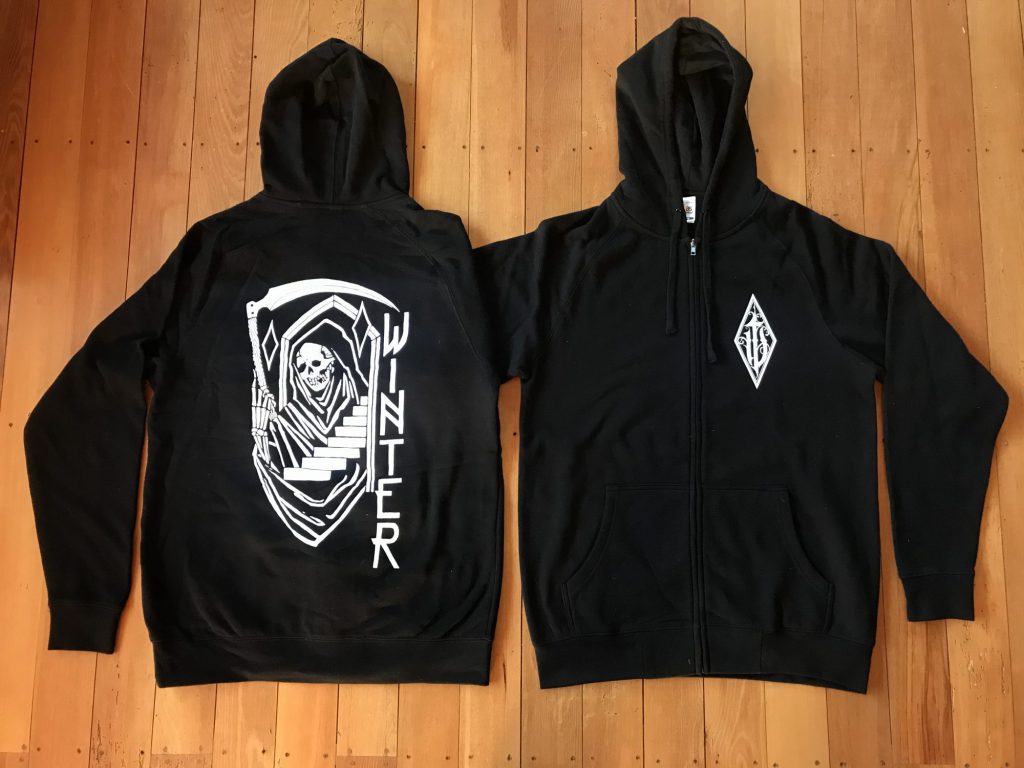 Tags: Hoodies, Merchandise, Tshirts
Go Back